30+ Years of Leather Repair & Restoration
Providing Chicago and surrounding suburbs with a high quality and dependable leather repair and leather restoration service has been our focus for over 30 years. Our long list of repeat customers both commercial and residential is a testament to the level of service we provide and the quality of our work.
Leather is an amazing product because of its strength and durability.
BUT most of all, BECAUSE DAMAGE AND WEAR AND TEAR ARE REPAIRABLE. We service leather upholstery on residential and commercial furniture, automotive interiors, aircraft interiors, walls, floors, and case goods.
What types of damage are on the leather repair list? Cuts and tears, scrapes and abrasions, punctures, split and torn seams, staining and fading, cigarette burns, bullet holes (no kidding!), ink marks, all types of pens and markers, pet damage (cats, dogs, monkeys, gerbils, rats, and mice) as well as the everyday wear and tear of family life!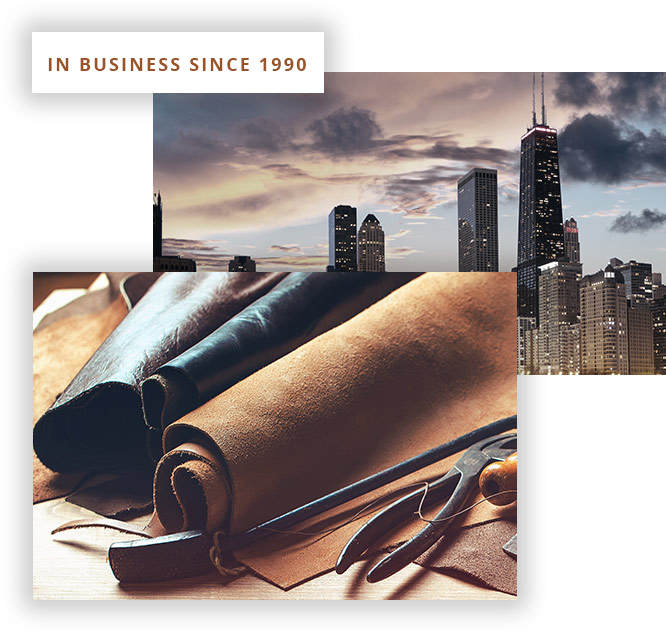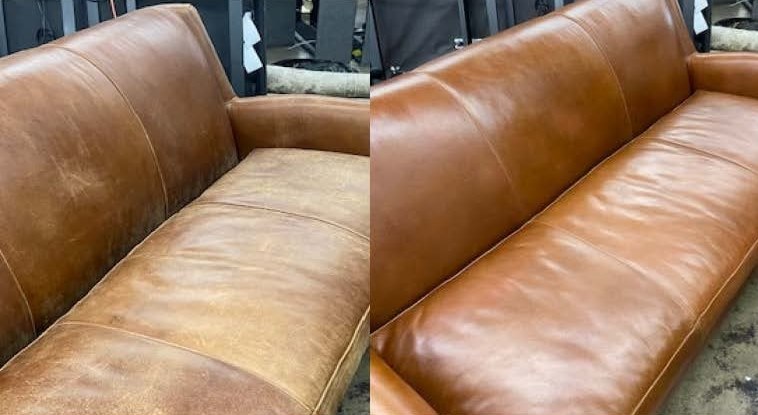 Restore stained or faded leather
The problem of stained and faded leather is very common in certain types of leather. Anilines and semi-anilines are especially prone to both. Sunlight fades leather quickly but even indirect light can fade aniline leather. but fear not some application of a light color coat and the fading can be restored.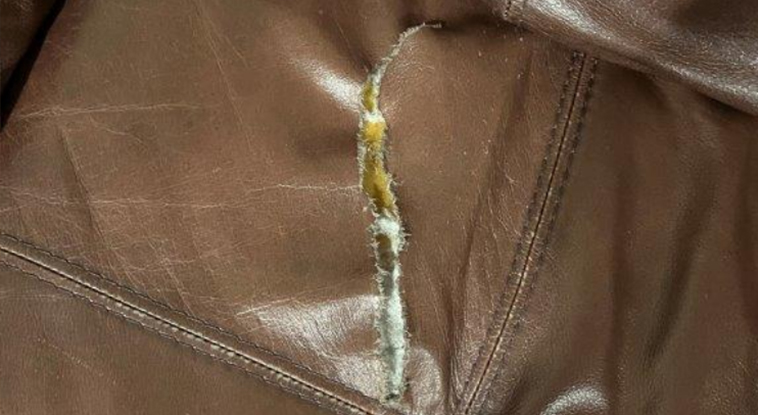 Repair those split seams!
Split seams in leather upholstery are very common. Sometimes they are caused by a design flaw in the furniture and other times they are the result of regular wear and tear. An overstressed seam will pop and unravel very quickly. Or sometimes weak thread will break and the seam will pull apart rather quickly.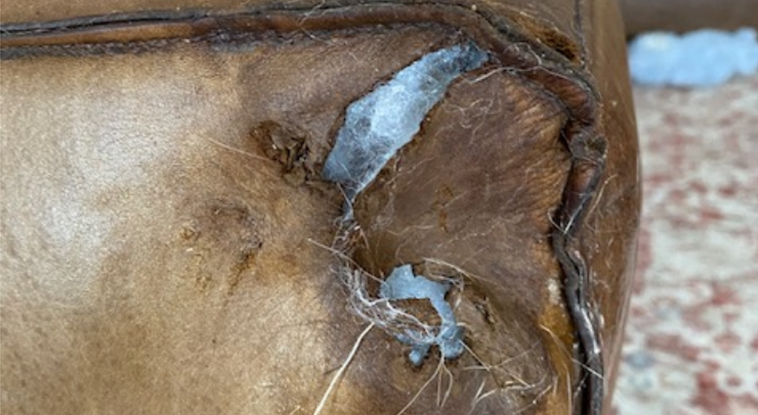 Pet damage can be repaired
Pet damage is a huge issue when it comes to furniture, especially leather furniture. Most pet damage to leather is restorable. We go through your different options to give you an idea of what is and isn't possible.